Genesis Tutoring
Tutoring business website | genesistutoring.ca
Description
Genesis Tutoring has been cultivating an online presence since 2015. Over the years, they have iterated through multiple platforms such as Webflow and Squarespace, and have curated a strong brand and design language.
Working closely with the founder, Lauren, I was able to help her move towards a custom developed platform, powered by WordPress, that provided more autonomy, economic viability and stronger performance than any of the business' previous solutions.

I was also able to bring upgrades to the site design. The foundational design was well established before I began work on the project, however it was limited by the page builders that previous iterations of the site were built on. Drawing from my experience in web and graphic design, and leveraging the flexibility that the new website afforded, I was able to introduce rich design features that strengthened the overall look and feel of the site – solving various pain points that Lauren was experiencing in the process.

According to Lauren, the site has never looked better or provided her with more freedom!
Testimonial
Evan moved me out of the Squarespace bubble into WordPress, which was a better solution for me over time economically. Having built my Squarespace website myself, I wanted to maintain that autonomy in WordPress, which Evan took the time to help me do. He also had an endless amount of patience towards me asking questions, even the ones he didn't have immediate answers to — Evan would take the time to come up with solutions or detailed answers to *all* of my concerns, often putting in pro bono time outside of our contract.

As a freelance developer Evan is looking to build his portfolio and appreciates client requests that challenge him to build something outside the box. If you are looking to challenge somebody, challenge Evan, because you will benefit from a talented developer's creations at a reasonable rate (i.e. book him before he gets completely overrun with clients). You will also find that Evan is extremely easy to communicate with and will keep you in the loop as much as you'd like to be kept in the loop — for some people, that's not very much, but for me it was every detail, and Evan definitely delivered on the communication/promise.

Lauren Fagen, founder of Genesis Tutoring

Reth aur Reghistan
A multidisciplinary art & research project | sculpturalstorytelling.com
Testimonial
I worked with Evan over several months to develop websites for two projects – An artist website and a project website.

Evan was fantastic to work with. He was well organised, brought many ideas to the table to enhance user experience, and was very timely with his deliverables.

I was previously using Squarespace for both websites which ended up being quite pricey. Evan was very supportive with getting me set up with more affordable alternatives.

He did an amazing job on both websites. I would highly recommend him to anyone looking to develop a website!

Nimra Bandukwala
Description
Description coming soon.
Naughty Nettle Medicinals
Small business website | welovenettles.ca
Description
Mark runs an independent business providing plant walks and workshops around the city of Montreal.

I helped him update his branding and built him a low cost, high performing website that resulted in a noticeable increase in leads.
The entire package paid for itself within a period of three years, from the reduction of annual costs compared to his previous solution on Squarespace.
Testimonial
Evan is a very attentive and hard working individual. He listens to your needs well and he made me a beautiful website.

Mark Reynolds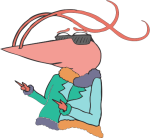 Funky Shrimp
Fashion portfolio site | funkyshrimp.ca
Landing Page | Funky Shrimp
Gallery View | Funky Shrimp
Testimonial
I asked Evan to help make me an online portfolio so that I could send it out to get some styling jobs.

I told him exactly what I wanted (I have limited knowledge when it comes to websites), he was able to put together exactly what I was looking for and even added some cute detailing that he thought that I would like (I loved).

Evan spent hours on this website and did an excellent job, couldn't be happier. He also didn't mind making some tweaks when I asked, was always happy to do it/receive the feedback.

He also showed me how to work it/wrote me a manual. He went above expectations, he's very professional with what he does.

Thanks so much for your hard work and making my website dreams come true! Can't wait to share this with some of my potential employers.

Kelly Jewer
Services Provided
Produced a site design.

Design was informed by brand materials (color scheme, logo images) that were provided
Design is integrated with the site builder (WordPress block editor) so that all added content has a unified aesthetic

Developed a website that is lightweight, flexible, and built to be maintained long term by the site owner, with no coding knowledge required
Logos were vectorized. This process ensured that the images load fast and appear crisp on all screen sizes and resolutions

Vectorization also allowed the footer logo to be animated, further personalizing the website

User manual written and provided to the site owner
Poetry Garden
Community platform, literature portfolio site builder | poetry.garden
Description
Poetry Garden is a personal project of mine that is still a work in progress. It is currently launched in pre-beta as a MVP.
Multisite platform: users can register accounts and create websites.
Websites can be used to publish poetry, fiction and non-fiction.
Publications are listed on main website, in addition to the author's website (unless specified otherwise)
Users receive author profiles that list all of their publications, sites and other customizable information
Users can follow, message and comment on the publications of other users
Roadmap
Integrate author sites with a robust site building toolkit using the WordPress block editor
Add audio and podcast formats
Add functionality for collecting and broadcasting to email lists
Add groups for discussion, networking and collaborative publishing & site building
General design and UI improvements